When she was young, Gulhumar Haitiwaji dreamed of France. Her wish was fulfilled the day she moved from Xinjiang Province of China to Paris in 2004 with her parents and sister.
"In my 14-year-old head, France was about the Eiffel tower, beautiful women, beautiful streets, and buildings. When I arrived, I was very, very happy," she says.
Haitiwaji's mother decided to keep her Chinese citizenship to keep in touch with her family and work. She was also allowed unpaid leave at the factory where she was a mechanical engineer. While she made several round trips over the past years, her husband and daughters stayed in their new host country.
Growing up in France was full of cheerful memories for Haitiwaji. She learned French in about a year, followed a regular curriculum, and now works in luxury jewelry. In August 2016, she got married. But a few months later, the life of this family took a tragic turn.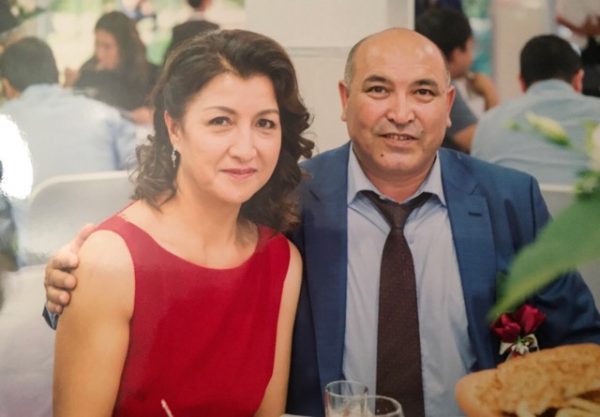 "My mum got a phone call from her former boss, in China. He was a friend of ours. He said mum needed to go to his place and sign paper that would allow her to apply for her retirement pension. First time, he just mentioned it on the phone. And then he called non-stop for a week."
Gulhbahar had a very bad feeling about this, her daughter remembers. Her family convinced her to go to China, because she could get some rest after Gulhumar Haitiwaji's marriage. She eventually decided to fly to Beijing. But once she arrived, the police confiscated her passport. She was arrested and put in a tiny cell for 24 hours, without food, water, or anything to rest on.
By the time she was allowed to called her family in France, Haitiwaji said, "Her voice was shaking. She said the police took her passport and when she arrived at her former boss's office, policemen were waiting for her. It was all a trap from the beginning."
Crackdown on Uyghurs Living in Foreign Countries
Uyghurs are an ethnic minority primarily of Sunni Muslim faith. They have lived in northwest China for millennia. But they have endured harsher crackdowns on their culture, faith, and language since 1949, just like Tibetans, Christians, and Falun Gong practitioners, when the Chinese Communist Party (CCP) took power in China. Since then, the CCP has used the Soviet-backed East Turkestan claim as a means to justify its repression of the Uyghur people.
For Gulhumar Haitiwaji, in the past months, there has been a surge of arrests in Uyghurs living outside of China, and her mother was just another target among others community members.
During a police interview, Gulbahar found out why she was arrested. She was shown a picture taken in Paris of her daughter during a Uyghur demonstration. Gulbahar herself was never involved in any dissident activities.
"My mother was crying on the phone, saying I should never have gone to that demonstration. I remembered that I just held a bouquet of flowers that someone gave me for a few second before taking it back. Then a French photograph took a picture with my permission, and the photo went on social medias. That's how Chinese Communist Party eventually found us."
The CCP's crackdown on foreigners aims to infiltrate Uyghur communities as well as intimidate their members.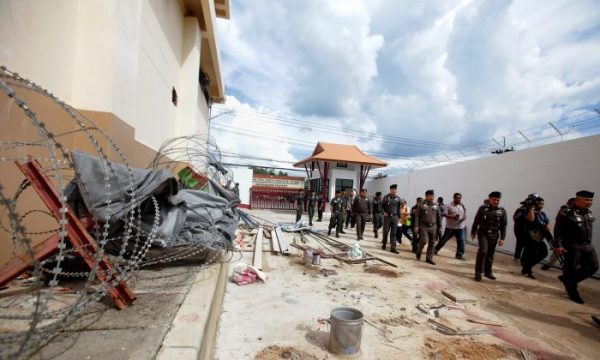 "When you are becoming someone good, when you try to educate yourself or if you have faith in religion, the Chinese government try to persecute you.
"If you're reading books, if you have influence on people, if you're in a dinner and say something good, or try to raise awareness to people, it's very dangerous.
"You can be sure that someone among your friends is going to tell the Party about you. This is how much the Chinese government is afraid of its own people."
"I'm sure they asked my mother to spy for the Chinese police. I know my mother, she has a rightful mind, she did nothing wrong, so she probably refused anything they might have asked her to do," Gulhumar said.
For months, Gulhumar had no news of her mother. She finally learned that she was sent to a re-education camp. Her aunt gave her news occasionally. Gulhumar said her aunt had told her, "Your mother is okay, she's eating meat."
"That's just ridiculous," Gulhumar said in response to her aunt's information. "She's talking like a policemen is seating next to her and telling her what she has to say.
"I called her on December 24 to tell her to wish my mother a happy birthday. She replied, 'Your mother is well. I went to see her and she was having a party to celebrate.'
"It's like my mother was at school. That is nonsense."
Urging the French President
But when Gulhumar asked where her mother was, she never got an answer. Her aunt spoke non-stop on the phone, and as a result, they weren't able to have a proper conversation.
Gulhumar found hope in 2017 when a Canadian Uyghur women was released from a Chinese prison camp. Haitiwaji went to interview her, as she was in the same camp and knew her mother. She was arrested at the same time as her mother in 2016.
But her hope was dashed. The husband of that women told Haitiwaji that she had gone crazy. She talked to herself, spending all day standing next to the window whispering the Chinese patriotic songs that she was forced to learn.
Now, Gulhumar has lost contact with her family in Xinjiang and has no news of her mother. She worries about what will happen next.
"It's hard for me to think about the future. Me and my husband are thinking about having a child but I can't imagine… if my mother come back some day to find my grown up children, she would be happy but it would be such a shock for her, considering how she's now … I can't do that to her.
"So for the last two years, I only work hard without thinking of anything. It's so hard," Gulhumar said.
Gulhumar has refused to give in to pressure from Chinese authorities in France and repeatedly calls the Ministry of Foreign Affairs to help free her mother. She has launched an online petition, which has been signed by over 436,800 people. She is now trying to reach out to French President Emmanuel Macron to ask him to take action for her mother's release.