Uyghur Executed Over 2009 Riots 'An Innocent Victim'
Nearly five years after a 21-year-old Uyghur man was executed over his links to China's worst ethnic violence in decades, the man's teacher has challenged the fairness of his trial, saying eyewitnesses told him the youth was an innocent bystander.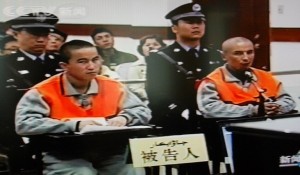 Adil Rozi was among six Uyghurs executed after being found guilty of murder in 2009 in the first convictions over the violence that erupted in the Xinjiang Uyghur Autonomous Region's capital Urumqi on July 5 that year.
Some 200 people died and 1,700 were injured in the clashes between ethnic minority Uyghurs and Han Chinese, according to official figures, after which authorities imposed a strict communications clampdown and 10-month Internet blackout.
In the trial in October that year, Rozi was found by the court to have joined others in setting fire to a grocery store owned by a Han Chinese man, killing the man and his family inside, and to have beaten others.
At the time, amid the communications restrictions, little was known about Rozi and his codefendants beyond their names and ages as reported by state media.
Nearly five years later, Rozi's father told RFA's Uyghur Service recently that he was still barred from speaking publicly about the case.
But Rozi's former mentor and teacher spoke to RFA about the case after leaving Xinjiang—where discussion on the 2009 violence is still restricted—for exile in Sweden.
Speaking on condition of anonymity, the teacher said that based on what he had heard from people who saw Rozi on the night of July 5, 2009, he believed Rozi had been arrested because he was a bystander at the scene of the grocery store fire.
"He is a victim of the July 5th incident and of Chinese policies. I never believed he was a criminal. He was innocent."
Fresh graduate
The teacher said he knew Rozi, from western Xinjaing's Shayar county in Aksu prefecture, for three years at the Xinjiang Children's Education School, where the two had worked closely together.
Rozi had graduated from the school just three days before July 5, and was living in a rented room nearby while waiting for school administrators to return his household registration documents so that he could leave the city, said the teacher.
The teacher said that according to people who saw Rozi on the night of July 5, he had not set fire to the grocery store—which was located near the school—or killed anyone but rather had stopped to observe the fire and was arrested in a mass police sweep of all Uyghurs at the scene.
"We heard that Adil and his friend were just passing by on the street when some unidentified people set fire to the Han Chinese man's grocery store," the teacher said.
"According to the explanation of some eyewitnesses, Adil and his friend came to the spot to just see what was going on."
"Then, the armed police and soldiers arrived and detained all of those who identified themselves as Uyghurs."
RFA was not able to verify the eyewitnesses' accounts.
'Good student'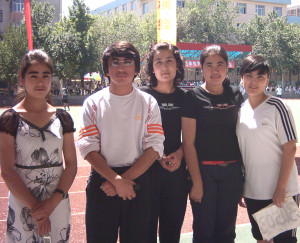 The teacher said he had known Rozi to be a "kind" and "hardworking" student without a criminal past, and that he found it unbelievable that Rozi could have committed murder.
"When I saw the TV news that he was tried and given the death sentence, I could not believe my eyes, it was so terrifying," he said.
"He was accused of setting fire to a Han Chinese man's grocery store and killing innocent people. How could that be believed?"
"I am disappointed that he lost his young life in an unjust trial without sufficient evidence," he said.
Before the trial, police had questioned him about Rozi, and he had told them Rozi was a good student at the school.
He added that as Rozi's mentor he had held on to Rozi's diplomas and education certificates out of respect for his memory.
"It is such a pity that such a good student lost his life at the age of 21 just three months after finishing school," he said.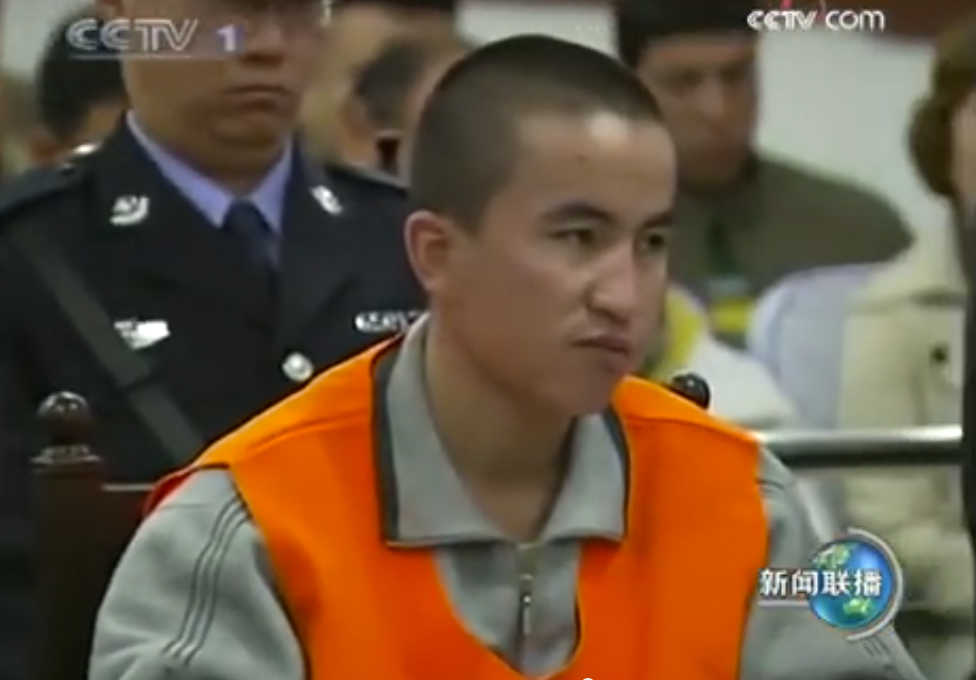 Unfair trial
The World Uyghur Congress, an exile Uyghur advocacy group, reported shortly after Rozi's trial that he and the five other men had not been allowed to meet with their families or to have their families choose a lawyer for them.
All six men had not received a fair trial, and were defended by court-appointed lawyers, the group's spokesman Dilxat Raxit said at the time.
The World Uyghur Congress has also reported that thousands of Uyghurs were rounded up by the authorities in large-scale sweep operations  in the aftermath of the July 2009 violence.
'I can't say anything'
Rozi's father Turap Rozi confirmed to RFA that he was not allowed to meet with Rozi before the Oct. 12 trial, and said authorities had not informed them of any information about his case until the trial.
"We were not allowed to meet with our son until he was taken to trial."
"We did not know anything about his case. The authorities closed all the information about his case until he was taken to trial," he said.
But he said he wasn't free to speak further about his son's case.
"I can't say anything about my son," he said.
July 5, 2009
At least 26 people, mostly Uyghurs, were sentenced to death in the aftermath of the 2009 riots, many of whom have been executed, according to state media. Uyghur exile groups say more than 50 Uyghurs have been given the death sentence.
China has blamed exiled Uyghur dissident and World Uyghur Congress head Rebiya Kadeer for instigating the deadly ethnic unrest in Xinjiang.
But Kadeer has denied the charges, saying that the violence was sparked by decades of discrimination and persecution directed at Uyghurs, their religion and culture, by the ruling Chinese Communist Party.
Clashes between Uyghur demonstrators and police sparked a three-day rampage of violence between the majority Chinese Han and the Uyghurs.
The riots were touched off by a clash between Uyghur and Han Chinese factory workers in China's southern province of Guangdong in late June.
Uyghurs in Urumqi held what exile groups have called a "peaceful" demonstration in protest of Chinese authorities' mishandling of that incident, leading to a standoff with armed police.
Uyghurs in Xinjiang say they have long suffered ethnic discrimination, oppressive religious controls, and continued poverty and joblessness, blaming the problems partly on the influx of Han Chinese into the region.
ABOUT HUMAN RIGHTS IN EAST TURKISTAN Uyghur Foundation Stichting Oeigoeren Nederland Stichting Uighur Jurat Barat  Stichting Uyghur Oost-Turkestan Uyghur Logo Nederlanders Holland Europe HUMAN RIGHTS  Xinjiang Uyghur Autonomous Region